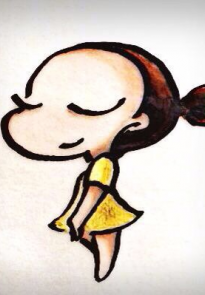 Artist Profile
Born in Penang, Malaysia and after graduated with a Bachelor of Architecture from Adelaide, South Australia in 2003, Hazel has involved herself in architectural design in Singapore and recently in Macau before returning to her other passion of painting.
As a self-trained artists with strong appreciation in theaesthetic of building and interior design, Hazel has been developing her unique and distinct style of art intertwined with concern of the living planet; especially the feature of head of the Ha-girl which is reminiscent of an orbital earth.
Working on a theme of "joy of life - Ha on a journey", the art works of cheerful Ha-girl by Hazel were displayed in Blue Lotus Fine Art Gallery in Singapore, and had also successfully participated at the Affordable Art Fair Singapore Spring Edition exhibition in 2015.
On the journey of treasuring the life on the planet with a concern of eco-friendly nature of the earth, her love for pacific beings and green in the living sphere has led her towards the development of transforming understated moment to life of delight.
Looking forward to share with other art enthusiasts the joy of the character of the Ha-girl, Hazel is now preparing works for a solo art works displays in 2015/2016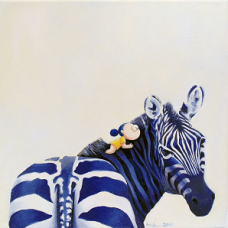 30 cm H x 30 cm W (unframed)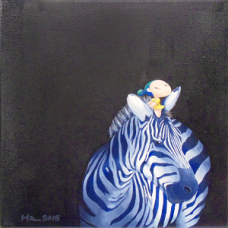 30 cm H x 30 cm W (unframed)